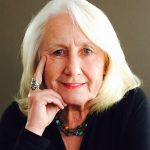 Cathy Fosnot is Professor Emerita of Childhood Education, CCNY and the City University of New York, where she was the founding director of Mathematics in the City, an internationally-recognized center for math professional development, K-8. She has authored, edited, and/or co-authored numerous books on mathematics education, among them, Models of Intervention in Mathematics Education: Reweaving the Tapestry (NCTM),  Young Mathematicians at Work (a series of 4 books published by Heinemann and distributed in Canada by Pearson), Learning to Support Young Mathematicians at Work (Heinemann),  A Parent's Guide to Math Education in Today's Schools (New Perspectives, available through Amazon.com), Reconstructing Math Education (Teachers College Press), and Constructivism: Theory, Perspectives and Practice (Teachers College Press).  
Cathy is also the author of the widely-recognized k-6 supplemental math series, Contexts for Learning Mathematics, including 9 illustrated children's books. In 2012 she retired from the college, and currently is the CEO and President of www.NewPerspectivesOnLearning.com, a company devoted to the production of state of the art materials for the 21st Century. Her company is also focused on professional development and system-wide change, offering professional development workshops and on-site consulting with schools around the world. In 2015, Cathy expanded the work to incorporate the use of digital technologies for personalized professional support and assessment, with the addition of two new companies: www.NewPerspectivesOnAssessment.com  and www.NewPerspectivesOnline.net.  She has been the senior content consultant for www.DreamBox.com since its inception.  
Get the first chapter of her book HERE or purchase the full book HERE.