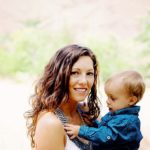 Yup, it's me this month!! 🙂 . This month I really wanted to re-iterate the power of helping kids develop an understanding of Benchmark Numbers (or Friendly Numbers).
I think it's important to move away from the "Make 10" strategy and call it "Make it Friendly" (or your own version of that)….because "Make 10" only lasts when kids are doing their 'basic facts.'  However, making numbers friendly will last them FOREVER.
Get the PowerPoint slides HERE.