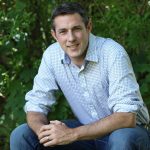 In Mike Flynn's new book Beyond Answers: Exploring Mathematical Practices with Young Children, he works to unpack what the Standards for Mathematical Practices look like in K-2 classrooms. For this particular session, we will work with Mike to make sense of MP7: Look For and Make Use of Structure and how this unfolds in primary classrooms.
When students have opportunities to explore structure through examining patterns and testing conjectures, they develop a greater understanding of numbers and operations. In this session, we will explore classroom routines that support students in making use of structure and how this work contributes to the development of procedural fluency. Participants will engage in these activities as learners, testing conjectures and developing mathematical arguments using representations and contexts. They will then analyze student thinking and teacher moves by watching classroom video clips of students working on similar ideas. Finally, we will explore how teachers can begin implementing these ideas in their classrooms.
Get the PowerPoint slides HERE.